Digital Marketing Agency Partnerships
Digital Marketing Agency Partnerships Programme. A fantastic partnership opportunity with Kenya's leading digital brand.
Grow your business or propel your platform to new heights by partnering with one of Kenya's best-rated digital marketing agencies.
Are you an agency that is looking to offer new services to your clients, instantly and confidently?
Probably you're an up-coming firm itching to grow your user base.
Well, teaming up with our talent is one of the fastest and most effective ways to achieve your goals. As one of the best Digital Marketing firms, we're always looking out for like-minded partners to join our network of creatives, developers, and more.
Agencies work with us because they trust us. We reduce risk, improve client retention, and elevate overall performance.
How Your Business Benefits
Benefits of Partnering with a Digital Market Agency
Digital Marketing Agency Partnerships
Web Design Agency Partnership – Our team will design and develop responsive and astounding websites that help to generate qualified leads helping our partners outdo their competitors.
SEO Agency Partnership –  Outsource your SEO requirements to our SEO team which uses an integrated and flexible approach to deliver successful SEO projects. Our team ensures that your brand stands out above the average and achieves an extraordinary image online.
Social Media Agency Partnership – Our digital team will build a smart Social Media strategy that works towards achieving your business growth, building a social presence on the most relevant social media channels, and create a unique brand value.
Content Strategy Agency Partnership – At Lars Cooper, we believe informing, engaging, and retaining target users is the keystone of any successful content strategy. We are equipped with creating engaging content in different formats like video, images, and rich media.
PPC Agency Partnership – Our PPC experts will help you generate high-quality leads that are well optimized and greatly managed. We work on a data-driven and innovative paid media strategy that reinforces actionable results.
Tips in Choosing the Best Digital Marketing Agency Partnership for Your Business
Here are a few tips for choosing the best digital marketing agency for your brand:
1. Assess what your business needs
Know your strengths and weakness so that you have a better picture of what you need from a digital marketing agency.
2. Determine your budget
Budget is crucial, especially for small businesses with little to no breathing space in terms of finances. Before choosing a partner, it's essential to determine how much you are willing to spend. You need to be able to work with any reasonable budget, and then set your expectations accordingly.
3. Review each agency thoroughly
The first place you can review is the agency's website. Look for their contact number, address, team bio, and client testimonials.
Another important aspect to consider is credibility and experience. There's no better way to gain more insight about an agency than those who have had first-hand experience dealing with them.
4. Determine if the agency understands your needs and goals
After you've shortlisted your prospects and have clearly communicated your needs, it's important to have at least a conference call or face-to-face meeting. Determine whether they understand what you need.
Digital Marketing Agency Partnerships
When you are looking to offer new digital solutions for your clients
If you are short-staffed and need a trusted partner
When you need to fill the gaps on your digital team and need additional support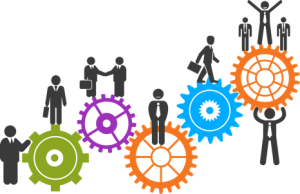 A Single Platform for All Your Needs
(SEO,  SEM, Paid Content Marketing, Web Design & Development and everything digital)
We Offer Complete Transparency
We Value Quality over Quantity
Proactive Communication (Via your preferable mode)
Detailed Reporting of the Work Done on Projects
Free Website Audits
Our Results Speaks for Our Work
Telecommunication firms, Web and Mobile Development Firms, Tech Firms, Holding Company Agencies, Independent Agencies, Creative Agencies, Interim CMO's & Consultants
And many more…  
Interested in becoming a Lars Cooper Partner?
Let's team up!