Quality SEO Services In Kenya
SEO Marketing Agency In Nairobi
SEO is an essential marketing channel for any business that seeks to reach an online audience. Improving your visibility in search engines like Google and Bing can have a real impact on your business. All good marketers understand the power of search marketing, but not all have the resource, the experience, or the time to invest in it.
 We're Kenya's most reliable SEO company with years of experience in search engine optimization and SEM services.
Experts In SEO Services In Kenya
Lars cooper offers the best SEO services in Kenya, Uganda, Tanzania, and across Africa.
We have been in business for a while now. And being a leading SEO services provider in the region, we help businesses gain online visibility and increase their Return On Investment.
We believe an active and notable online presence is the key to acquiring potential customers. If you lack an effective SEO strategy for your venture, you are missing out on an immense opportunity to maximize on your revenues.
SEO is the only way that search engines find your site.
Opt for Organic SEO services in Kenya or beyond to get your website noticed by potential customers.
Once your website is listed at the top of Google search results you will start gaining more traffic, leads, and sales.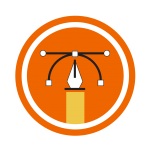 Technical SEO
We check for broken links, and analyze your site. This ensures that a search engine can crawl, explore and read your website without any issues. It involves setting up a robots.txt file, creating an XML sitemap, and fixing crawl issues. Additionally, site speed, mobile responsiveness are also key factors in technical SEO.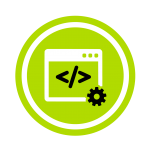 On-Page SEO
We get your page clean and lean-to load faster. Search Engines rank individual pages, and so it is important to optimize every single page on a website.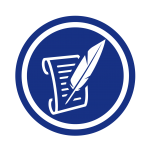 Content SEO
Premium content gets attention! Blogs, videos, infographics, and other types of rich content increase your visibility. All content on a website should be optimized to aid a customer's journey to conversion.
How Much Does SEO Services Cost?​
The SEO price depends on various factors like website, keywords, client demands, and competition. However, the average SEO cost starts from anywhere around $250 Monthly and it can go up to $2500 Monthly depending on what kind of website you want to rank.
At Lars Cooper, we offer affordable prices starting from only $200 per month. That covers all aspects and important keywords for your website.
We are committed to offering you best-in-class SEO services to make you thrive online.
A creative and technical SEO agency that gets transformational results
MY Business ISN'T RANKING ANYMORE, WHY?
If your rankings have been dropping, that's generally a sign that your SEO services strategies are outdated. 
Google, and other search engines, regularly change its search algorithms. If you have not been regularly updating your SEO strategy, then you are missing out and you may not be "findable" to search engines. 
We offer the best SEO services in Kenya with experience in all aspects.
If you have registered a domain, but haven't ranked yet, then this could be a golden opportunity to get your business on the best foundation to grow and prosper. A comprehensive and long-sighted SEO strategy is needed to achieve your goals.
Whatever stage you're in, Lars Cooper has the experienced experts to get you moving. 
We have complete SEO service packages for all businesses.
We are on a mission to deliver growth
Whatever the size of your business, if you wish to create ripples in the online world, your site should be a hundred percent optimized for search engines.
In simple words, the Best SEO services help your site reach the first page of search results and fetch higher ranks on the page
We help you meet your marketing objectives
We consistently deliver transformational growth to our customers through excellence in SEO Services and Digital Marketing. That is why in 2019, we delivered an average growth of 116% in traffic and 64% in leads across all our customers.
You Have a Vision for Your Future Tell Us About It.
Since SEO is such a broad field, Our team has deep insights to some of the frequently asked questions.
The cost of SEO services varies depending on what is included. MostSEO projects cost between $250-3,000/month based on the scope of the project.
SEO grows with time and it takes nearly 3 to 6 months to see the expected results. The whole SEO process which includes link building, on-page optimization, off-page optimization, content creation, and marketing takes a minimum of 2 to 3 months to get it completed. Additionally, SEO results are expected to grow with time, and so the results that you will get in 6 months will be a little lesser than those of 12 months